Your Backup Problems Solved (Expert Included)
NovaStor provides fast, scalable local and offsite data backup solutions and expert-level support for your Window, Linux, physical, virtual and cloud environments.

Schedule an appointment with a NovaStor backup expert to solve today's problems and build a future plan to maximize your backup performance, scalability and ROI.
TALK TO AN EXPERT
We Service Fortune 100 Companies, But Don't Take Our Word For It...
Check out what our DataCenter customers have to say about us.
"We've really been impressed by the multiplexing technology in DataCenter, which has essentially cut our backup times in half"Chris Niewiarowski / Ex'Pression College
"NovaStor support has really impressed us with their dedication in resolving difficult issues. Their support worked with the NAS engineers and helped them uncover a bug in their firmware that was the cause of the failing backups…our backups to the new NAS have now been working without a hitch."Sean Staats, System Administrator / Gene by Gene, Ltd Paul
We Provide Fast, Scalable Server Backup
Overwhelmed and underfunded IT admins never have to tackle backup and recovery alone again.

If you are looking for a less complex, centralized network backup and recovery solution for your Windows and Linux IT infrastructure that is flexible, scalable, and vendor-neutral, plus offers all-inclusive pricing to protect your network data at a price tag that won't break the bank, then you are in the right place.
CENTRALIZED MANAGEMENT
Whether Windows or Linux, virtual or physical, manage all systems centrally with a single pane of glass. Maintain multiple departments and users with unique rights and access privileges.
REDUCED BACKUP AND
RESTORE WINDOWS
Multistreaming ensures optimal hardware utilization and impressive data throughput, even during simultaneous backup and restores.
US-BASED TECHNICAL SUPPORT
NovaStor's US-based backup experts come with an IT background and will work side-by-side with your team to install, configure and support a solution that protects your critical data from day one.
SIMPLE BACKUP
REPORTING & MONITORING
Simple, clear reporting and monitoring functionality with the ability to generate global reports, as well as offering multiple levels of detail.
MINIMUM COST OF OPERATION
(TCO)
Some vendors charge extra for specific plugins, agents and options. NovaStor provides all features at a single all-inclusive cost so you can avoid add-on and after-contract fees.
HARDWARE & VENDOR AGNOSTIC
Choose the storage destinations, media, and technologies that make the most strategic sense for your unique IT environment.
Made By
Award-Winning
Software Engineers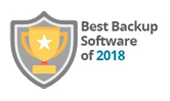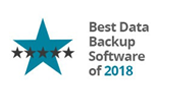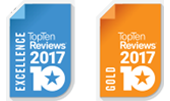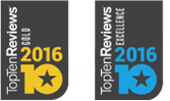 Let Us Show You How It All Works
DataCenter's unique distributed architecture is designed so that backup devices take the path of least resistance, maximizing performance by streaming data directly to storage destinations.

Distribute backup clients across the entire enterprise, including remote locations, as your command server instructs the clients when and where data is to be sent.

DataCenter offers multithreading and multistreaming capability to efficiently execute backups from multiple servers in parallel and in unison. Storage destinations (Tape, NAS, SAN) can harness the power of our multiplexing functionality to read and write multiple streams of data at once.
TALK TO AN EXPERT
Award Winning
Premium U.S.-based Support
Focusing exclusively on backup and restore allows NovaStor to provide a centralized network backup solution with premium support to assist users during testing of DataCenter, installing in the production environment, and answering questions later on.
Premium support includes unlimited phone and email support
Support is NEVER outsourced! You speak directly to US-based technical support engineers
Our Mission Is To Develop a
Solution Tailored To Your Needs
Whether your concerns are related to cost, scalability, or administration time – we will listen to you and work side-by-side to develop the right solution that fits your particular needs.

More than 20 years of experience in the field of data protection enables us with the necessary expertise to provide companies of any size, as well as large corporations, with a network backup software that fits their data protection needs.
Initial contact for infrastructure analysis by qualified consultants
Test installation by a qualified NovaStor engineer or a local NovaStor partner
Training to learn how to operate DataCenter
Seamless transition from testing environment to live operation
We Constantly Update Our Software
But Here Are Few More Features & Benefits
HIGH PERFORMANCE DATA MOVERS
Minimizes system load while maintaining the highest data throughput: Optimized compression distributes the processing load to both the client and storage medium.
LOGICAL CLONING
Make copies of selected backups on different backup servers and at other sites for cost-effective data storing.
CLUSTER SUPPORT
Experience less downtime with support of cluster configurations ensuring optimal availability of production applications.
SINGLE MAILBOX RESTORE FOR EXCHANGE
Search for and recover several mailboxes, individual mailboxes, or a single email within Microsoft Exchange.
RESTORE FROM ALTERNATIVE DEVICE
Restore from a device other than the backup device, such as the case after replication or cloning, for an added layer of security.
ROBUST COMMUNICATION
Backups and restores run even when central management is not available. Centralized backup management for branch offices is also possible via WAN connections.
LATEST APPLICATION SUPPORT
Supports up to Microsoft SQL 2016 and Exchange 2016 (Before it's released). Move to the latest software with confidence.
DYNAMIC TAPE DRIVE SHARING
Create a pool of tape drives for demand-use by clients or servers to use storage more efficiently.
FLEXIBLE STORAGE OPTIONS
Choose the media device that works best for your environment: Disk, NAS, RDX, and Tape to a Tape Library with Autoloader support. You can also create multiple backups and distribute them across multiple locations.
MICROSOFT EXCHANGE DAG BACKUP
Impressive automation for Data Availability Groups (DAG) in Microsoft Exchange offers simplified backup and recovery of Exchange installations optimized for high data availability.
SIMPLE BACKUP REPORTING & MONITORING
Simple, clear reporting and monitoring functionality with the ability to generate global reports, as well as offering multiple levels of detail.